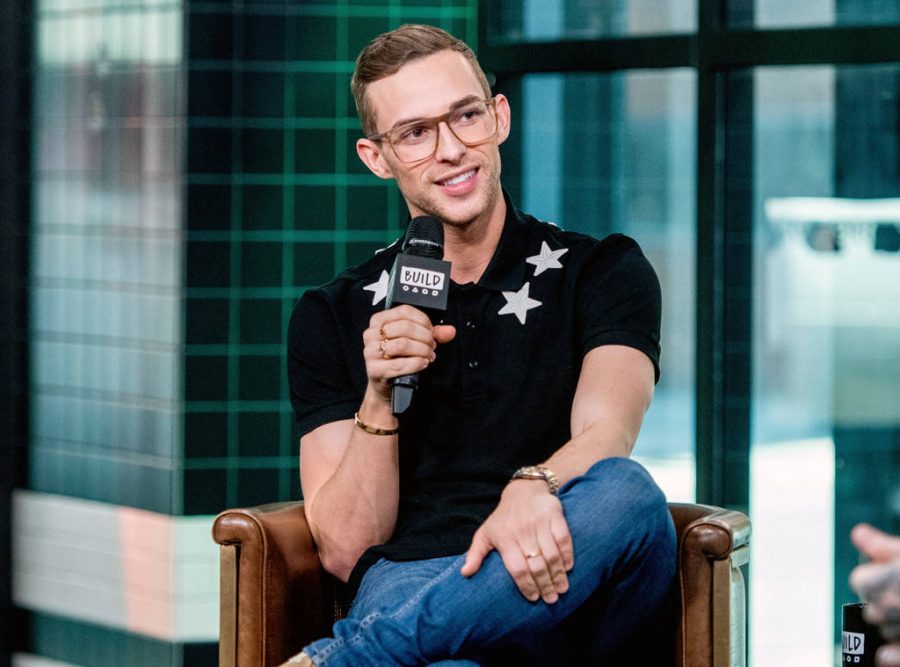 E! Online
One February night sitting in the front of the TV, I heard the synonomous Olympic anthem as I typed away on my computer. I glanced up to see figure skating was one of the highlight events for the night before shifting my attention back to what I was doing. When it was announced that openly gay figure skater Adam Rippon was to take the ice, I shut my laptop lid, put my phone on Do Not Disturb, and glued my eyes to the screen to watch his sassy, emotional performance. I felt immensely proud to have witnessed him gliding across the ice since it meant so much more than just a medal.
After his performances at this years' Winter Olympics in Pyeonghcang, the American public has his name on the tip of its tongue. He also gained popularity for turning down a meeting with Vice President Mike Pence, who holds strong anti-LGBTQ+ views, not once but twice.
When it was announced that Pence would be heading up the U.S. Olympic delegation, Rippon wrote on Twitter, "You mean Mike Pence, the same Mike Pence that funded gay conversion therapy? I'm not buying it." He added that being gay and an athlete is a part of the United States' identity.
His statement resonates with the overall spirit of the LGBTQ+ community that has evolved over the years. Figures like Rippon and others can greatly help people on their journey to coming out. Hearing the experiences of older LGBTQ+ people show us how much things have changed over the long course of history.
Social media and TV shows like RuPaul's Drag Race have served as moral compasses to help LGBTQ+ youth navigate their emotions, and now one can add Olympic athletes to the list. For some of the 19.8 million American Olympic viewers, according to Variety, seeing Adam Rippon skate along the ice with flare all while being proud of his sexuality could inspire young queer people to gather the courage to express themselves in a heteronormative world.
Looking back at my four year journey to coming out as gay in 2015, there were not very many resources to turn to in order to interpret what I was feeling. I bottled up my feelings and dug myself into a hole. I discovered coming out videos and LGBTQ+ videomakers on YouTube and that is when I saw the light at the end of the tunnel. Through this I was able to find my self-worth again and live life as my truest self. Like with the Olympics, seeing LGBTQ+ people proudly representing who they are on a global platform fills me with pride.
Even though the games in PyeongChang, South Korea have come to a close, that doesn't mean that athletes not only representing their country, but the LGBTQ+ community will not be forgotten. Their stories will continue to inspire people, gay or straight, to be confident in who we are. And who knows? Looking towards the 2020 Olympics in Tokyo, Japan and beyond, we will continue to see LGBTQ+ Olympians blaze a trail on the world, with a little bit of glitter.