Ratatouille remerges as a viral sensation 13 years after Pixar thanks to new musical
A Ratatouille fan's take on the new interpretation, a collaborative production in progress since August set to stream Jan. 1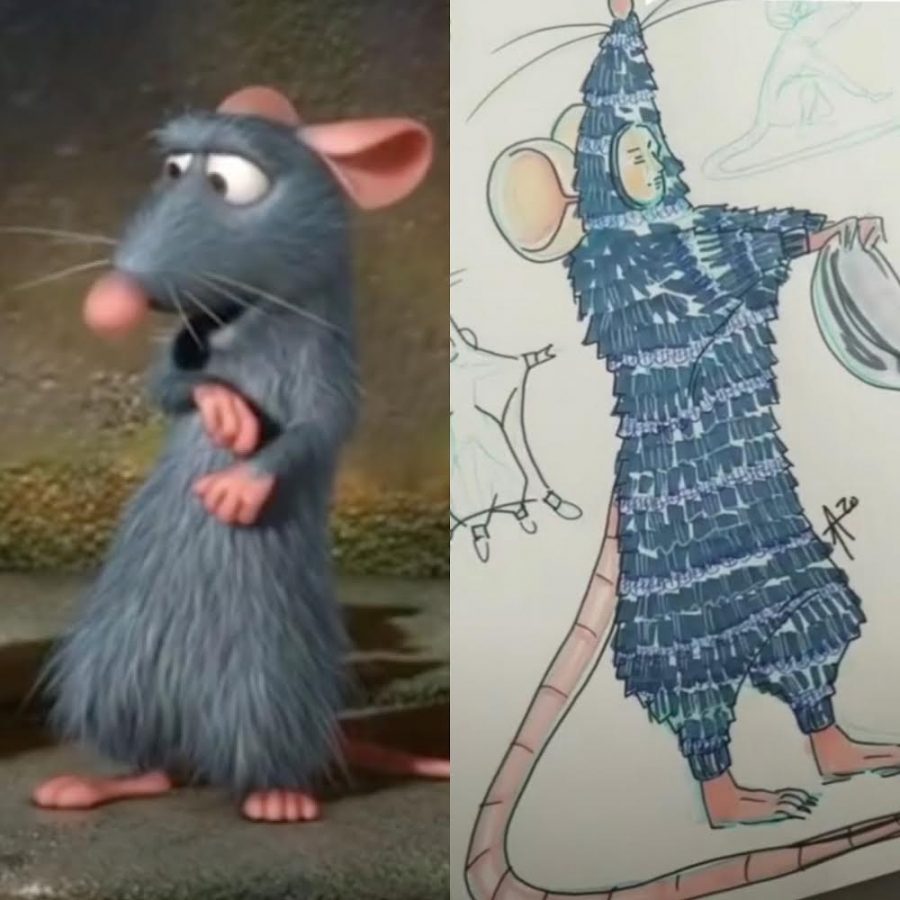 How old were you when Disney's momentous 2007 film Ratatouille was released? I was only a year old at the time, but that hasn't stopped me from becoming a die-hard fan of this masterpiece. 
After seeing the movie at the dentist's office in my youth, it became ingrained in my mind for years to come. With its uplifting message, plus jokes for kids and adults alike, I can say with confidence that Ratatouille is a modern classic in the world of kids' movies.
I haven't thought about those lovable rats in ages, but it seems like they are making a return in the world of pop culture. This year, a group of TikTok users have brought new life to Ratatouille, this time in the form of a musical. In the past month, it has taken the Internet—and the world—by storm.
It all began in August, when TikTok user Emily Jacobson's "Remy the Ratatouille," an ode to the film's main character, garnered nearly a million views on the social media app. From there, more and more creators added songs to the musical to develop the story of Remy, a young rat who winds up becoming a chef with the help of unlikely friends.
And that's not all: in January, the musical sensation will be coming to an even larger-scale platform than TikTok.
According to Playbill, "Seaview Productions will present a filmed concert presentation of the viral sensation Ratatouille: The TikTok Musical." It will stream on TodayTix Jan. 1 at 4 p.m. Pacific Time Zone as a benefit for The Actors Fund.
The musical will ring in the new year with a much-needed dose of festive cheer, as well as supporting charity. But as a fan of the Pixar movie, written, directed and produced by Brad Bird and Brad Lewis, do I approve of the musical's take? 
While I love the original film, I was initially dreading the musical, fearing that it would tarnish the acclaimed name of Ratatouille. In general, I approach musicals with trepidation.
As I've found, Ratatouille: The TikTok Musical is not most musicals. In fact, it's more than a musical. It's an experience, using characters like scrappy Remy and bumbling chef Linguini to illustrate the message of following one's dreams.
The songs are lively and all the more impressive for being made at home. In numbers like "Trash Is Our Treasure," I felt immersed in the garbage-strewn world of Remy and his buddies.
The Ratatouille musical has all of the charm and wit of the original film, with added appeal to Generation Z. I highly encourage any fellow Ratatouille enthusiasts to look into this charming and quirky production. 
It's been 13 years since the movie premiered, to decent box-office success and critic reviews as stellar as a Michelin Star. But why make a musical now? This is a testament to Ratatouille's ongoing relevance. In quarantine, we found ourselves nostalgic for Remy's relatable underdog story. Although I'm not a rat, his journey of pursuing his culinary dreams was something that resonated with me deeply. 
In recent years, musicals have been seeing a rise in popularity with teens. Lin-Manuel Miranda's worldwide sensation Hamilton just came to Disney Plus this summer (see the recent article). Dear Evan Hansen, another popular Broadway hit for the youth, is currently in production as a film. Is Gen Z the generation of the musical?
Regardless of the answer, watching the Ratatouille saga unfold over TikTok has been quality entertainment. During these chaotic times, Ratatouille: The TikTok Musical is a welcome reminder that anyone can cook, and nothing can stop us from going after our goals. 
This murine musical has a bright future ahead of it, and I hope to see it come to stage and screen someday. Until then, I think I'll watch Ratatouille again, and let its nostalgia fill me like a warm plate of, well, ratatouille.