2016-2017 Staff
News Editor
Megan Son is a junior and the Sentinel news editor. This is her first year of Journalism. She has loved to write ever since she ...
See Megan Son's profile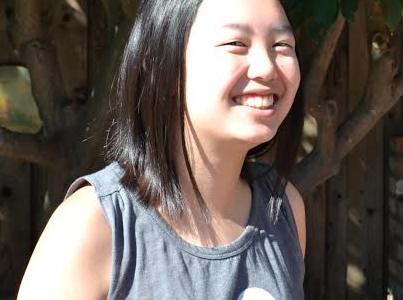 Staff Writer
Amy Fong is a staff writer for the Sentinel. She frequently enjoys Youtube, reading manga, and playing video game. When going...
See Amy Fong's profile
Staff Writer
Ian Villers is a junior at Northgate High School. He plays baseball on the varsity team. He enjoys math, science and journalism. ...
See Ian Villers's profile
Assistant Feature Editor
As a junior, Jennifer Bautista is a first year staff writer for the Northgate Sentinel. Jennifer enjoys spending her free time t...
See Jennifer Bautista's profile
Assistant Online Editor
Katie Morris is a junior at Northgate. She has been in the journalism class for two years now and looks forward to writing vario...
See Katie Morris's profile
Opinion Editor
Jack Wise is the opinion editor of the Sentinel during his first year of the journalism class at Northgate. Around town, he spe...
See Jack Wise's profile
Editor-in-Chief, Online Editor
As a senior, this is Aly's second year of journalism at Northgate and her third year of journalism overall. In her free time,...
See Aly Fosbury's profile
Editor-in-Chief, Feature Editor
Bailey Luttrell is a senior and has been a part of the Journalism class for all 4 years of her high school career. Bailey loves...
See Bailey Luttrell's profile