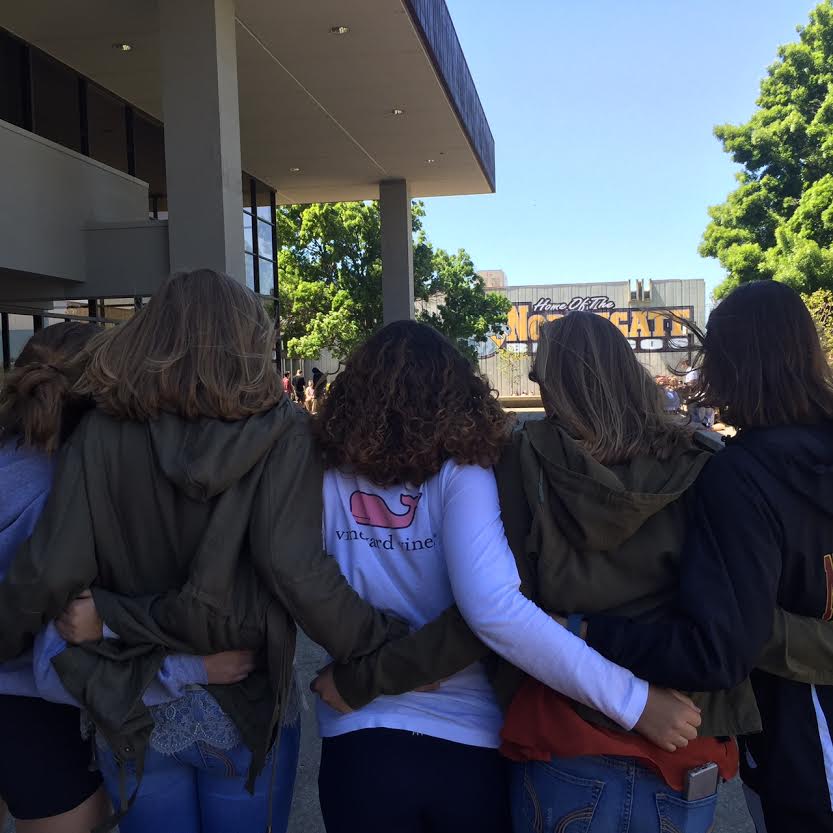 Generous female students get haircuts for a cause
May 5, 2016
The bond between girl friends is important- sometimes even more important than their hair.
A tight knit group of freshman girls recently donated their precious locks to support the recently diagnosed sister of their friend.
After receiving news this month that Gianna Pisciotto's six-year old sister Mayah has pre b acute lymphocytic leukemia and will be undergoing chemotherapy (eventually losing her hair), Anastasia Tsapeuklis, Annabella Booth, Haley Randall, Maddy Valladao, and Pisciotto, said bye-bye to nine to eleven inches and sent it in to Locks of Love.
Locks of Love is a non-profit organization that provides hairpieces for financially disadvantaged children that are sick and losing or have lost their hair. It's made from hair donations from healthy kids wanting to help.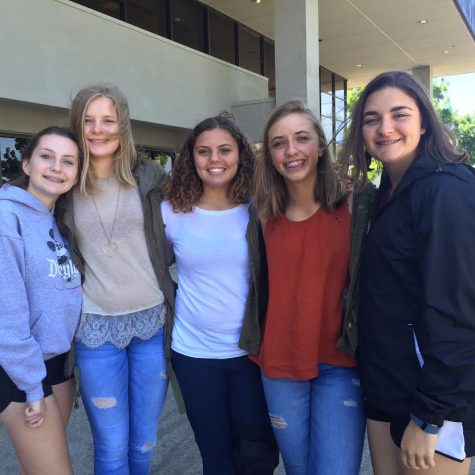 Many children are embarrassed or insecure about their hair loss. They will often not participate in normal childhood activities and prefer to stay inside. Meanwhile, wearing a hairpiece can help make a child feel more comfortable in everyday life.
The hair cutting process took three hours because the girls all wanted the same hair stylist. They went to the Great Clips in the Oak Grove shopping center because the girls heard that the hair place was willing to donate the hair to Locks of Love.
When asked if the girls liked their styles, they didn't hesitate to shout out a resounding yes. "I was actually pretty excited, it was better than I expected," said Valladao. "It's a lot easier to maintain."
However, Randall admitted to shedding a few tears. "It was partly because I was laughing, partly because I was overwhelmed," she said. Randall also commented that overall, "it was a great experience."
Pisciotto recounted her mom's reaction when she heard of the massive sign of support from her daughter's friends. "My mom was incredibly thankful to have supporters like my friends. She was completely overwhelmed with the abundance of love!"
Booth has known them seven years, "I've known Gianna and her family for a big part of my life, and it made me really happy I could help them" "we would like everybody to support and pray for Mayah, and to not take life for granted!"