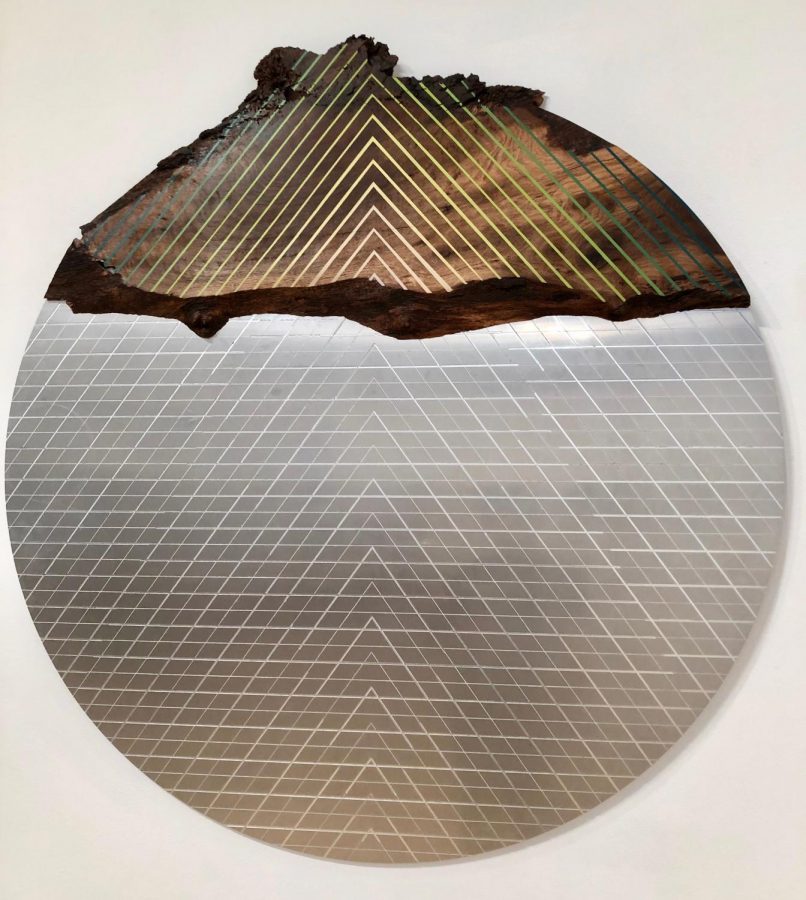 Bedford Gallery opens Altered States
Bedford Gallery opens Altered States, an alluring exhibit on climate change and the Bay Area environment
The Bedford Gallery, an art gallery in the Walnut Creek Lesher Center, reopened for visitors on Jan. 13, 2019. The Altered States exhibit is centered around the Bay Area's natural environment. Visitors are instantly transformed to the outdoors through the use of natural elements incorporated in the artist work.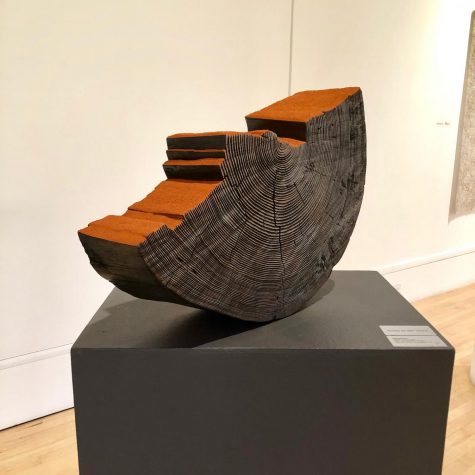 "Artists touch viewers through their use of locally sourced materials which is special and relatable because it is something they see and experience everyday, but portrayed in a different light," assistant curator Emilee Enders stated.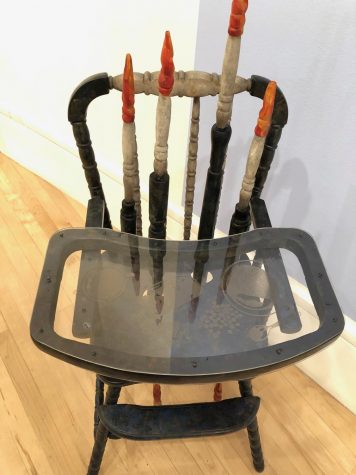 The exhibit focuses on climate change and the environment around us, and features Californian artists who use the California coasts natural elements in their artwork. Victoria Wagner, an artist featured, was inspired by the North Bay fires in 2017, and used charred wood to create pieces of art.
Other artistes focused more on climate change, like Kim Abeles, who displayed a variety of works all created with smog.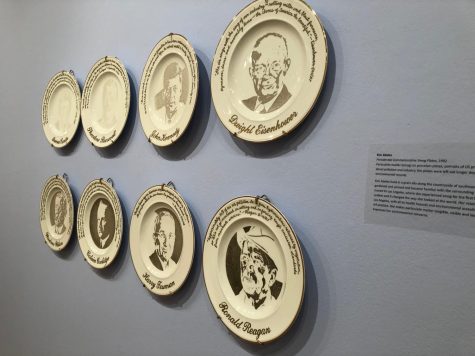 At her house in Los Angeles, Abeles set out plates and other objects set with a sticky substance in patterns to catch the smog in the air. One of her works was a baby's high chair, who's food was made up of smog particles in the same fashion. Her idea was to show how something invisible to humans still greatly affects them. It is a call for change in the ways people interact with the environment.
Enders further elaborated on the emphasis on climate change by adding that,"Viewers can learn about what's happening in the environment, like what impact it has with the hope that it can open peoples eyes to the current climate crisis we're having."
Other artists are shown at Bedford with their own unique ways of creating art. The exhibit runs through March 24 and tickets are $3 for 13-17 year olds, and $5 general admission.