Musicians journey on to new history in preparation for March virtual performance
Students in Orchestra, Symphonic Winds, Concert Band, Jazz Band I, Jazz Band II and the program's elite Jazz Combo will perform virtually March 27.
Editor's note: Northgate Instrumental Music's virtual concert will be on YOUTUBE as if it were a live concert here, or at bit.ly/ngmusicyt. 
"I am interested in what could be possible without ever meeting in the same room," wondered senior Casey Drouillard recently.
Within the confines of distance learning, many musicians have encountered unique experiences. Drouillard, section leader of percussion in Wind Ensemble and of the rhythm section in Jazz Band I, looks forward to the final outcome; his statement embodies the mixed sentiments felt behind the numerous computer screens. 
The virtual concerts scheduled for 7 p.m. March 27 will feature a showcase of the following groups: Jazz Band I, Jazz Band II, Jazz Combo, Orchestra, Symphonic Winds, and Concert Band. Viewers may watch Northgate Instrumental Music's virtual concert on YOUTUBE as if it were a live concert here, or at bit.ly/ngmusicyt. 
The recording process was rather new for most musicians, especially the use of an application called Bandlab.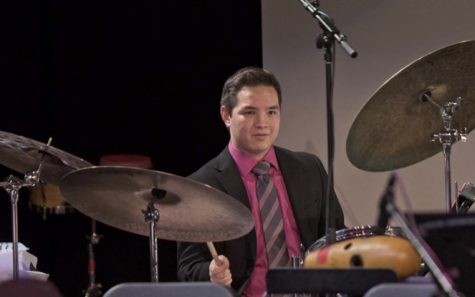 "Recording was definitely a very daunting task at first, but after a few tries and takes, it became easier," Drouillard replied, when asked about the procedures as an instrumentalist.
"The only real issue is how time-consuming it can be," he added.
Similarly, senior musician Ingrid Nordberg, co-principal of the viola section in Orchestra, recalls that she has "never used Bandlab before" and that "it was interesting getting some experience" with the audio.
Though Nordberg has previously recorded a modern piece during quarantine for her youth orchestra, San Francisco Symphony Youth Orchestra, a different software had been used. 
"I think every recording experience is different … and I learn something new every time," Nordberg said.
Greg Brown, the director of instrumental music and the chair of the performing arts department, said the concert will be aired on the opening night and will be available afterward on the link provided.
"I'm hoping that the product will help the community see the hard work that the students put in and provide a lift to everyone in a very difficult time," Brown said, anticipating the virtual concert. He points out his mixed feelings about "spending all this time editing and coordinating all the efforts of paid engineers and many volunteers," as the groups, unfortunately, can not perform live for an audience.
Students are pleased to be able to perform. "I think it will be fulfilling for everyone to see the products of their hard work," Nordberg said. 
While preparing for the virtual performances, socially distanced musicians are able to form a special connection of their own. There is no doubt these events will remain unparalleled throughout the lives of students in performing arts. 
Though it was a hassle to embark on a virtual journey, Drouillard remains optimistic: "It will point us in the direction we should take with future endeavors."