Pokemon Go(es) to Northgate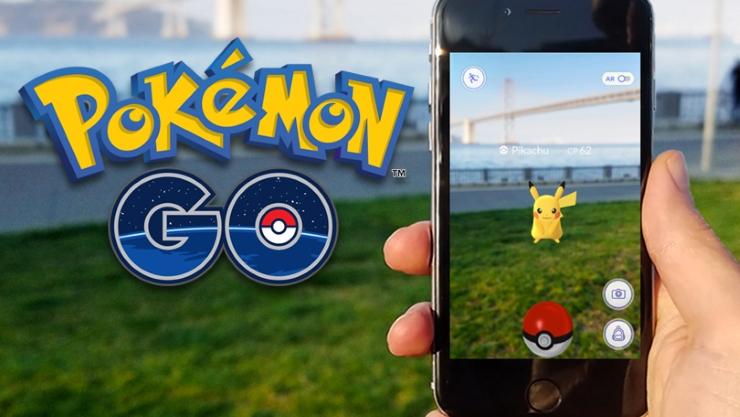 Safi Hasani and Kevin Alexiev
September 27, 2016
A certain digital collectathon is taking over America by storm, again. Pokemon, the iconic video game brand, most known for taking over the 1990s with its video games and cartoon, has once again been shoved into the limelight with the release of Pokemon Go.
Pokemon Go is a mobile app, the first of its kind for Pokemon, that combines the old "catch 'em all!" gameplay of Pokemon whilst encouraging players to go outside, catch pokemon in virtual reality, and meet other players. The game broke app store download records in July within its first week, according to Apple.
Although the hype has died down, Pokemon Go still finds itself in the record books.  From the most downloaded app in its first week ever (topping Candy Crush), to becoming the fastest to reach 50 million installs on Google Play, the game broke on to the scene with a momentous splash. . App Annie has announced that it has become the fastest free game ever to reach $500 million USD in revenue. A huge reason the game was a success was because of how it tapped into the early-20-year-old market. Many of the people in that age bracket grew up playing Pokemon and watching the TV show.  Luke Percario, a senior at Northgate, is one.
"Pokemon Go is so exhilarating, I can play it all day," Percario said.
It's projected to hit $1 billion in revenue by the end of the year. According to Survey Monkey, Pokemon Go had 25 million daily active users on July 14, but by July 20, that number had declined to about 22 million.
Everything isn't all fun and games for the app, however. According to Forbes, Pokemon Go has lost 79% of its paying players since launch. The app, like many others, runs on a "freemium" business model. While any player can play the game for free, in order to be able to make substantial progress the player must pay microtransactions for certain in-game items. Pokemon Go's business model is more forgiving when compared to similar freemium games, but this isn't saving it from the loss of players. Another catalyst for the loss of players has been the lack of any real in-depth features. Weeks after the game came out, players found out the experience was shallower than they had assumed.
"I used to play (Pokemon), but I got bored with it way too quickly. It just wasn't fun," senior Thomas Halligan said.
Many say the co-op features the company was advertising as the game's main draw were seemingly nonexistent, and the random-collecting gameplay couldn't entice players.
Even with its flaws, one cannot deny the massive success the app has reached.  It broke revenue records for Apple, and caused Nintendo, the publisher of the game, to have its stock double in a matter of days. The stock dropped afterwards, but its effect lasted. Countless "memes" flooded social networks within days, driven both by the game's quality and the nostalgia many adults felt when playing the game. Pokemon Go was fun while it lasted, but clearly, not everyone wants to "catch 'em all."