Got spring break plans? Bay Area offer options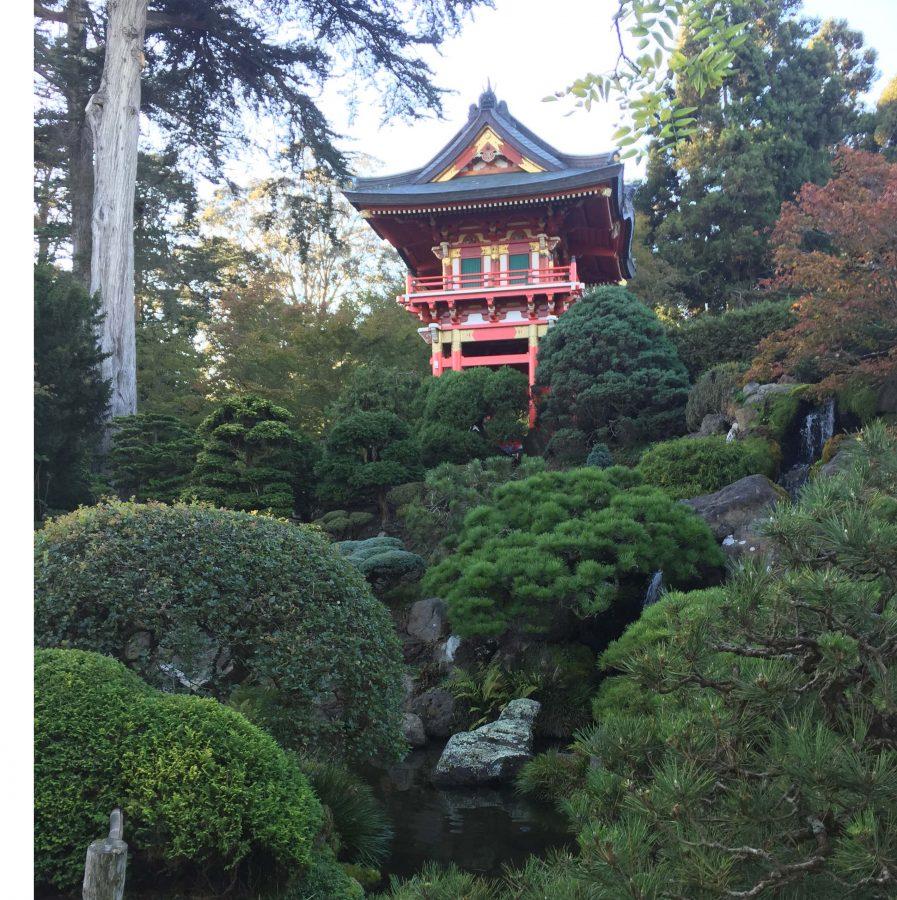 Livia Doporto, Staff Writer
March 10, 2017
Every year about 25 million tourists visit the Bay Area, including San Francisco, Oakland, Berkeley, and even Walnut Creek. As residents of the Bay Area, we are constantly surrounded by the sights that people travel thousands of miles to see. I have visited five of these locations, but every one of them is on my list of must-see spots. If you ever decide to take advantage of our beautiful home and play tourist for a day, here are some suggestions of where to go. 
Segway around Golden Gate Park or Fisherman's Wharf– If you're older than twelve years old and weigh more than 100 pounds, you can learn to ride a segway and spend your day exploring the city, without the pain of walking.
`
SFMoma– San Francisco Museum of Modern Art is one of the city's newest tourist attractions. I'm sure everyone has seen the pictures of the new exhibits on Instagram, but it's definitely worth seeing in person.
The Kabuki Theater– Catch a movie from the Sundance Film Festival in San Francisco at this independent film theater, which features movies that you cannot see anywhere else.
Tour Alcatraz– Experience the life of a prisoner for a day as you roam around the halls of the abandoned prison. This interactive experience even includes a chance to spend some time inside a real cell. 
Winchester Mystery House– Take a tour through this mysterious house San Jose, filled with stairways and doors that lead to nothing, and hear the haunting story of its previous owner, Sarah Winchester.
Treasure Island Flea Market– If you like shopping, Treasure Island Flea Market is a must see! Buy some awesome antiques, listen to local artists perform, and then grab some lunch at the food trucks for a day full of fun.
Santa Cruz Mystery Spot– Just outside of Santa Cruz, in the redwood forests, you can find this shocking gravitational anomaly. This a phenomenon you'll have to see to believe!
Sutro Baths– A fire in 1966 at an indoor swimming pool facility left only Sutro Baths in its remains. Right off the coast of the bay, Sutro Baths is a beautiful area for hiking, a picnic, and swimming in the cool water.
The Greek Theater– The Greek in Berkeley is one of the best places to enjoy music from your favorite artists. This huge amphitheater is outside, with great acoustics. Be sure to get their early if you want a spot in the front row!
Tea at the Palace Hotel– Enjoy a day full of elegance and tradition with high tea at the Palace Hotel. You'll be served fancy pastries, mini sandwiches, and a piping hot cup of your favorite tea.
Hikes on Mount Tamalpais– You don't have to be a mountain climber to explore the beautiful sights of Mount Tam! So pack a backpack, choose a trail, and go on an adventure for a day.
Kirby Cove– A hidden treasure of the Bay Area, Kirby Cove has beautiful oceanside views and a fun swing that looks right onto the coast (perfect for an Insta pic).
Conservatory of Flowers, Botanical Gardens, and Japanese Tea Garden– These three places, all within walking distance of each other, make for a day filled with culture, nature, and beauty. They're also surrounded by some of San Francisco's best grig spots.
Rock City- And of course there's Rock City right here in Walnut Creek. Perfect for hiking, climbing, and picnicking, and super close to home.