Writing Workshop Continues into Second Year
In the spring of 2018, five Northgate English students had the honor to be published authors through the Simpson Family Literacy Project in partnership with the University of California Berkeley's English Graduate program and Northgate English teacher, David Wood.
The program ran every two weeks after school during the second semester of the 2017-18 school year. The success of the program, which resulted in a book created by students throughout the Bay Area, has encouraged Mr. Wood to run the class again this year.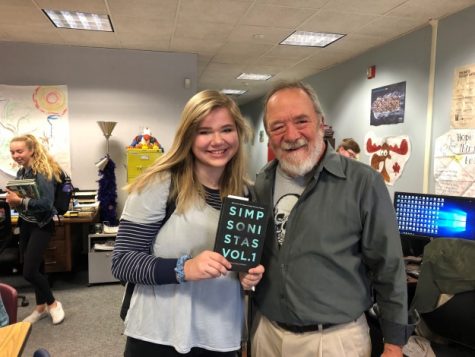 "I talk to students who I have who I think would be interested in creative writing and enjoy expressing themselves in that way. We had a great time last year. It gave those students a place at the school that they may not have otherwise, and recognition that they wouldn't have. It promotes Northgate and writing in general so I am very proud of what we have," stated Wood.
The goal of the program is to help students become confident writers, support authors, and enhance future generations.
"We believe that storytelling is the foundation of a literary society. The more we can get kids telling stories the more literate we can be," Wood explained.
This goal was definitely met as five students from Northgate High School were published in the first volume of the Simpsonistas, the novel released by the Simpson Family Literacy Project. Their work sits alongside that of professional writers and UC Berkeley students.
"It is a reward for them and I am very very proud of our study, as are they," said Mr. Wood.
If you are interested in improving your writing and to be published, contact Mr. Wood in room 33.