Northgate Basketball Teams Hang With Steph Curry
On Jan. 4 2018, Warriors Steph Curry invited the Northgate's Boys and Girls Basketball teams to an exclusive event at the Fox Theater in Oakland. The varsity teams were driven out in Black Tie Transportation buses bearing the Northgate logo paid for by Under Armour.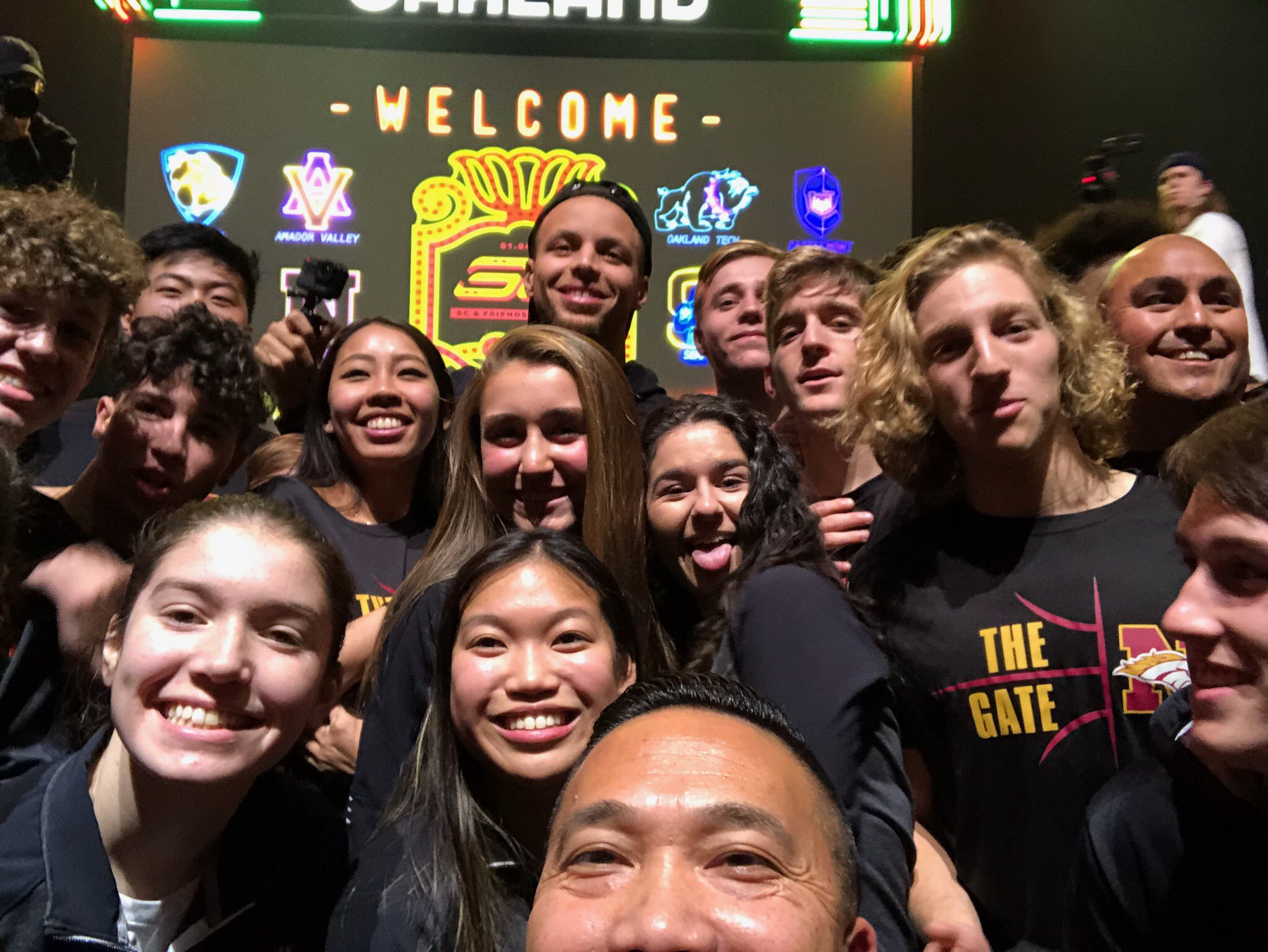 "We proudly wore our Northgate gear and were driven out to Oakland. It felt really special, and it was a one in a lifetime experience," said junior Grace Zodicoff.
Because it is the last year the Warriors' will play at the Oakland Coliseum as well as Curry's tenth year on the team, the event was a celebration. Curry discussed his experience on the team and in the Bay Area. He also recognized the schools who had been invited out, which included Northgate and Carondelet.
"There were only high school students at the event and Steph talked to us. We even got to take a photo with him, and he held up a Northgate shirt. We think he still has it," said senior Jordan Golan.
Curry also used this opportunity to announce his new basketball sneakers. The orange, black and green shoes were inspired by the Fox Theater with the number 10 in honor of Curry's tenth year of playing. Every high school student in attendance was sent home with a pair.
"We asked Steph if he would ever come out to one of our practices, he trains the same place we do, but he said he had his own game he had to go to. Someone threw a Northgate jersey up on the stage, and then Steph held it up in front of everyone, it was great!" said Golan.
After a question and answer session, Steph Curry left and musical performers were introduced. Artists PLO, Sweedy, Too Short, and Mr. Fab performed for the audience.
"It was really fun," said Zodicoff.
By the end of the night, students were sent home with Curry's new sneakers and the joy of knowing that Curry now owned a Northgate shirt.
.@stephencurry30 surprised 250+ Oakland area high school teams with pairs of the "Fox Theater" #Curry6 and then invited a few friends on stage to celebrate with The Town. #RuinTheGame pic.twitter.com/jK2s4Bxs10

— Under Armour Hoops (@UAbasketball) January 8, 2019
Leave a Comment