Homecoming Spirit Week brings "Co-Stars", neon, performers and cheer to campus
Northgate's halls filled with decorations and people in costumes representing decades, movies and neon the week of Sept. 19 as the Homecoming Spirit Week went into full swing.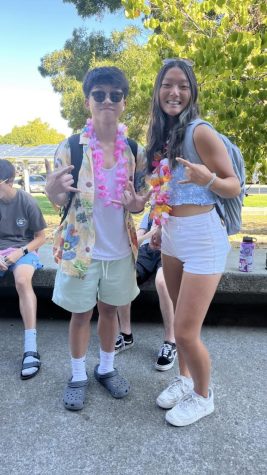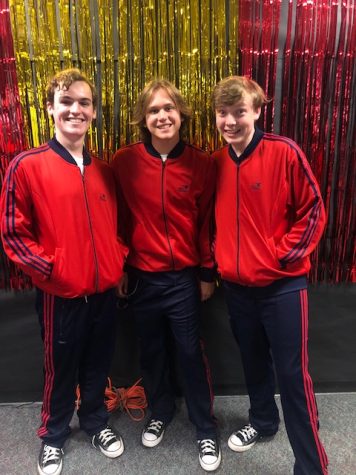 The weeklong traditional event built up excitement for the Thursday all-school rally, the Friday Homecoming football game and the Saturday dance. Students and staff were given a unique opportunity to show their school spirit through exciting themes and fashionable outfits.
Each day was based on a specific topic, pushing participants outside of their comfort zones to represent Northgate's pride. Each grade had its own theme for most of the days, giving students a distinctive look to represent their class.
The week started off strong, with Decades Day as the prompt for Monday. Freshmen dressed up with inspiration from the '50s, while sophomores dressed as mods and hippies from the '60s, juniors got groovy for the '70s, seniors sported neon for the '80s, and staff had a throwback to the '90s. 
Junior Anahita Aftabsavar appreciated the themes. "I think Decades Day was different and interesting," she said.
"It was super cool seeing different outfits," said freshman Mirianne Chung. 
Tuesday's "Co-Stars" theme gave students and staff the opportunity to match with a friend, or many friends. Students showed up in coordinated outfits to show pride for their school, as well as friendship. While in past years Northgate offered the same themed day under the name "Twin Day," this year's homecoming theme was "Broncos Go to Hollywood," thus the cinematic renaming to "Co-Stars."
"I think Co-Stars Day is a great way to have fun with a friend and to participate in spirit week with little effort," remarked sophomore Yedarm Chung.
Wednesday brought about Pixar Day, where students from all grade levels dressed up as their favorite Pixar characters. The Incredibles, Monsters, Inc., and Ratatouille were three of the most popular films for "characters" seen around campus.
"Pixar movies were always fun to watch and I'm happy that it became a prompt," sophomore Hawa Faizyar said.
Neon Day accompanied the rally on Thursday. Students showed up in bright neon and flashy necklaces, giving the school a bright pop of color. During the late morning rally, students from each grade level performed a lip sync singing and dance routine, and even the staff members had a dance performance.
"Neon Day was probably my favorite because the rally was with it," said sophomore Raveena Dutta referring to Thursday, when students and staff went all out in neon. The day peaked with a rally in the gym for all grade levels that included dance performances, the rally band and much anticipated grade level lip synch performances.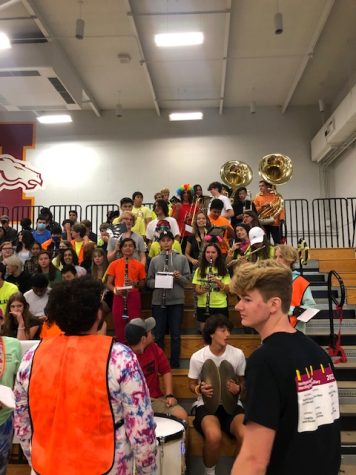 Friday ended spirit week on a high note with the prompt of different movies for each grade. Freshmen got to represent Jurassic Park, sophomores Teen Beach Movie, juniors Minions, seniors Hercules, and staff Harry Potter. 
"I really enjoyed seeing others dressed up as Minions," sophomore Niki Asemi said.
The annual Homecoming Spirit Week gives new life to the school, with its decorated hallways and distinctive dress up days. It's a special way to have fun with peers and to support each other and the school.