Local recreational swim team seeks use of Northgate's pool
Hang on for a minute...we're trying to find some more stories you might like.
While members of Club Sport Valley Vista are devastated to hear the news that their beloved sport facility will be shutting its doors, their swimmers appear to have found a temporary home for their summer swim team practice.
Representatives for both the sports facility and Northgate say that plans are in the works for the long time summer recreation swim team to rent Northgate's aquatic center for the summer.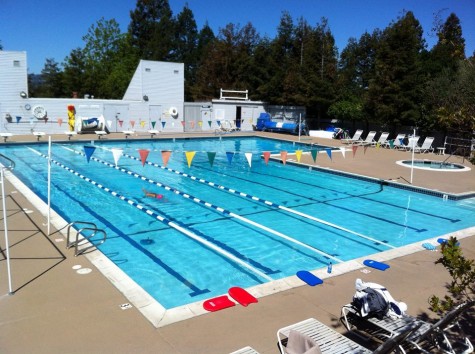 Valley Vista is being removed after decades of business as a tennis, swim and workout club. Leisure Sports, Inc., the owners of the resort, are asking the City of Walnut Creek to permit
the rezoning of the land to allow residential housing, and they announced they will close the club Jan. 31. However, once a formal request to rezone the land reaches the Walnut Creek City Council, the time frame for  consideration could take 18 months to two years according to Valley Vista representatives.
Steve Chappell, athletic director, said that there has been some interest from Valley Vista in using Northgate's pool  for their summer team.
"There is a permit process that comes in through the district. Anyone can apply for the permit. It starts with the  district. Once they apply, it comes to us and we see if it fits for Northgate or not," Chappell said.
Lorena Pena is a Northgate parent and committee member for a Valley Vista group trying to keep the facility open.  Her committee is currently working to complete the necessary paperwork and permits in order to rent Northgate's  pool.
"It's only for one summer," Pena said.
The members of Valley Vista are pulling all the stops to keep the club open. Members and supporters rallied on Ygnacio Valley Boulevard Oct. 2 and their support has emerged at the City Council meetings. In addition, there is a petition online to save the facility.
Cole Welsh, a sophomore at Northgate, a member of the Valley Vista Swim Team, and a player on the men's water polo team, attended the rally.
"The rally was a lot of fun and there were lots of good people," Welsh said.
There are roughly 700 members of Club Sport Valley Vista, which has been open for more than 45 years, but previously operated under the name of Boundary Oaks. Valley Vista has numerous amenities, including 19 tennis courts, a gym, a large lap pool and recreational pool, childcare, and spa, and many exercise classes. The Club is home to a summer swim recreational swim team, as well.
Northgate students make up a large portion of the athletes at Valley Vista. In both tennis and swimming, Valley Vista is a very strong opponent. Levy Pikovsky, a sophomore at Northgate, varsity tennis team player, and daily user of the Valley Vista tennis courts, maintains that the opportunity and support that Valley Vista carr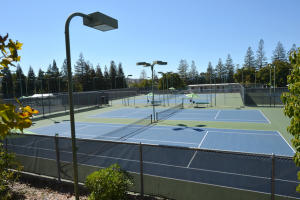 ies has shaped his tennis skills.
"My favorite part about playing at Valley Vista was nice courts, the community, and the great memories that I've created while playing there," said Pikovsky.
Jack Wise, also a sophomore, enjoys Valley Vista's luxurious tennis equipment and professional coaches.
"The coaches are driven to help students learn and do well," said Wise, who has played competitive tennis at the Club and plays for Northgate.
Waylon Wu, a senior who has been a part of the fun at Valley Vista for at least nine years, is sad to see the pool go. The best part about the swim team for Wu was the social aspect.
Welsh has been on the Valley Vista team since he was four years old. In addition to the pool, Welsh has used many other amenities, including the gym. The highlight of being a part of this club for Welsh has been, "getting to know new people, teaching the little kids how to swim, and having fun."
The coach of Valley Vista's swim team, Aaron Mikuni, has had much experience coaching swimming and has coached the Barracudas for nine summer seasons. Last summer was the best ever for the Barracudas, he said. They finished sixth overall at the Contra Costa County meet and placed first in their Walnut Creek City Meet. Also, the team placed first at their league meet in the A division.
"What makes Valley Vista so special is that there is a great balance of competition, spirit, and fun. As a team, we want to swim fast and win meets, but we also want our swimmers to develop into great young people. Character traits like sportsmanship are emphasized throughout the season," says Coach Mikuni.
The coaches who teach alongside Mikuni are "some of the best in the area," and numerous Northgate teens have served as assistant instructors to younger children.
"They help make swimming fun for the kids, and have made the Barracudas one of the very best in the area," Mikuni said.