Northgate Human Rights class push for fair trade treats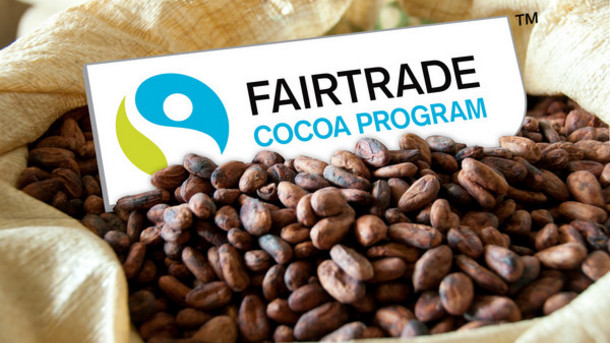 Halloween is a time for horror movies, outrageously decorated houses, and kids running around feverously pursuing the biggest bag of candy possible.
Even though the spooky holiday is over, candy is still fresh in the mind of Northgate's students, especially the Human Rights Education class. But there's a much darker, cruel side to America's day dedicated to scares and sweets, and the class is tackling the issue.
According to the National Retail Federation, Americans consume over 600 million pounds of candy every year for Halloween, with the top ten most popular candy brands owned by Hershey's, a subsidiary of Nestle, or Mars, Inc. Both of these companies have been proven to have a huge list of basic human rights violations somewhere along their supply chain.
Northgate's Human Rights class is pushing to bring awareness and put an end to this massive worldwide issue, one candy bar at a time.
"Americans are ignorantly and unknowingly supporting one of the most horrific human rights abuses imaginable by just innocently eating sweets," said P.J. Gaughan, the Project Manager of the Human Rights classes project against slave-made candy.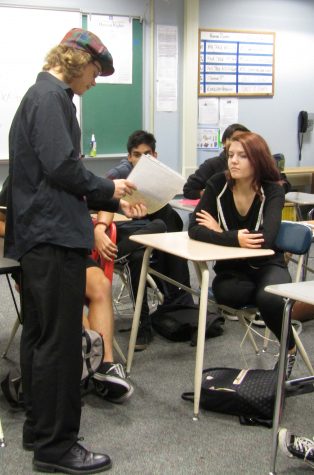 According to the class's research, he isn't over-exaggerating, either, and students are making their findings known. In Ghana and Côte d'Ivoire alone, over 2.3 million children are working in cocoa fields in order to supply America's favorite candy companies forcefully and without consent. If the worker is paid a wage, it is on average less than $2 a day, well below the poverty line for the countries they live in.
In Mali, human traffickers supply the farms with children to harvest their cocoa. Children from ages as early as ten are found begging in the street and coerced to work on a farm in nearby Côte d'Ivoire. They're then sold off into the slave trade without their consent for around $30 USD to begin a life of hard, back breaking work. Over a quarter of all children in West Africa are involved in the cocoa industry, and over two thirds of them go without an education.
Nestle, the world's biggest food company, has said they cannot guarantee that their chocolate is "slave-free". The company promised over a decade ago to work against child slave labor in their supply chain, but the evidence against them has proven that they haven't made much progress going against this injustice. The Fair Labor association has visited 260 of the company's farms along the Ivory Coast in 2014, and found over fifty children working for the company, sometimes without being paid at all. This is a gross violation of basic human rights outlined by the United Nations, and very little is being done to solve this.
One may ask, "How could I help?" While it is true that these corporations have a huge hold over the candy industry, change begins on a local scale, and the Human Rights class is trying to change the world on the local level, starting on campus.
Students in the class handed out literature to students informing them of the human rights issues inherently attached to the candy industry, and what they could do to combat this. Attached to this article is a list the class researched and provided of fair-trade chocolate and candies, including some that are available in most major retailers across the country, such as Starburst, Skittles, Chips Ahoy, and Jelly Belly Jelly beans.
"Teens and children buy the majority of candy and chocolate in this country year round," Gaughan said.  "We may not always feel like but we are powerful consumers-if we take a stand against this tragedy and start a social media campaign to inform our peers our actions can have huge effects."
The class has started the hashtags #GuiltFreeHalloween and #SupportTreatsNotTorture alongside putting up informative posts on their own personal social media accounts to bring information to their followers. With their literature, they handed out slave-free candies in order to show that you can still enjoy your treats while not promoting child slavery and forced servitude.
"The thing I like about the student initiative is that it's something that's growing within them and the students around them," said Jim Rogers, instructor of the Human Rights Education class. Both periods of have been blazing trails in the class, which is new to Northgate. According to Rogers, the curriculum allows for students to broadly interpret the idea of human rights, and his goal for the class is for it to become mostly driven by the individual students and their passion for human rights.
The #GuiltFreeHalloween Project is the class' first large scale project, and even with only having a week to prepare, they have made tremendous progress for something that is still new to our school. Over 400 individual pieces of candy were handed out, and 200 informative flyers including a look in the life of an individual forced to work on cocoa fields.